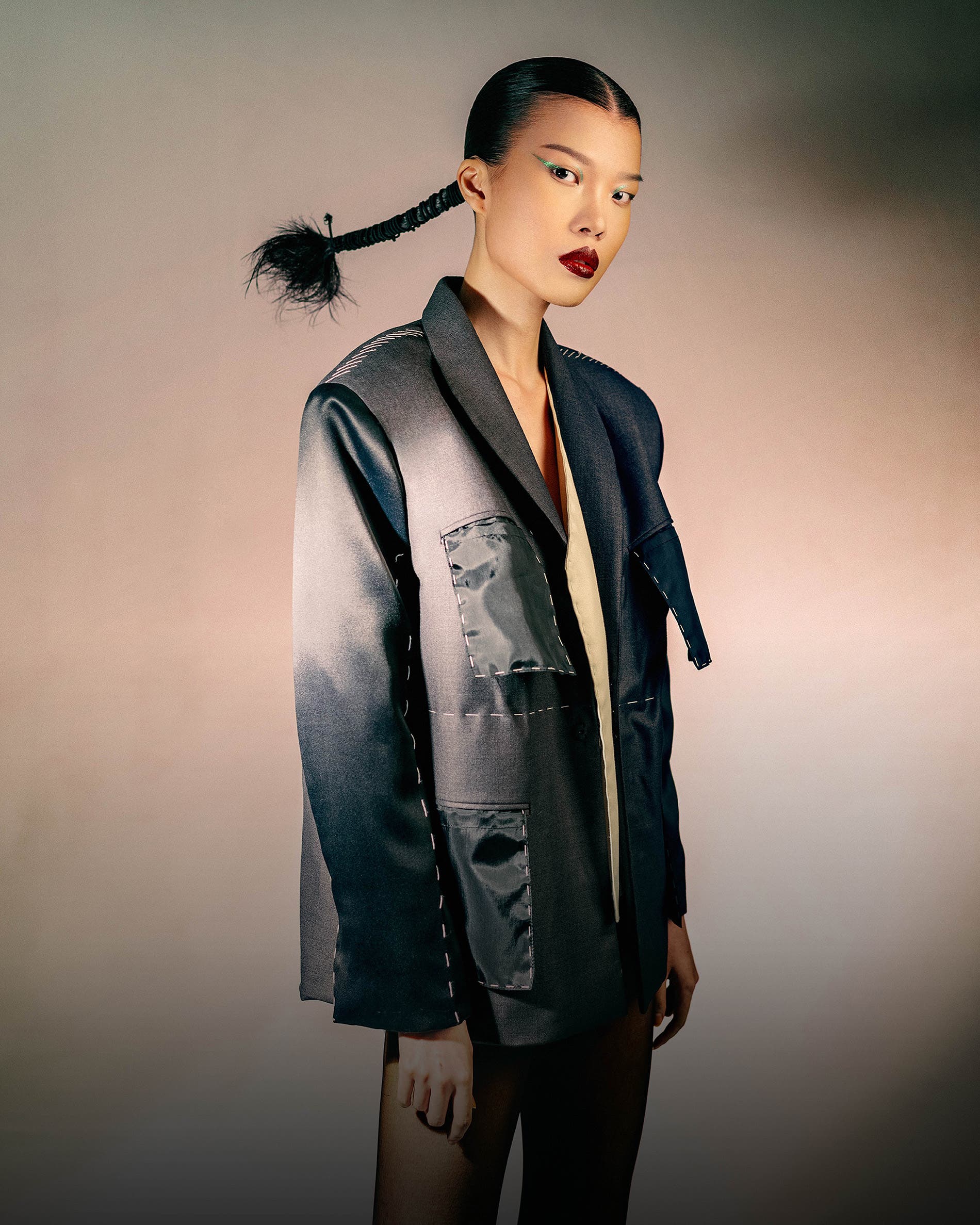 Photographs by Ryan Tandya
Videos by Sara Puspita
Styled by Zico Halim
Make-Up by Yosephina Yustiani
Hair by Aileen Kusumawardani

| | |
| --- | --- |
| | |
| | |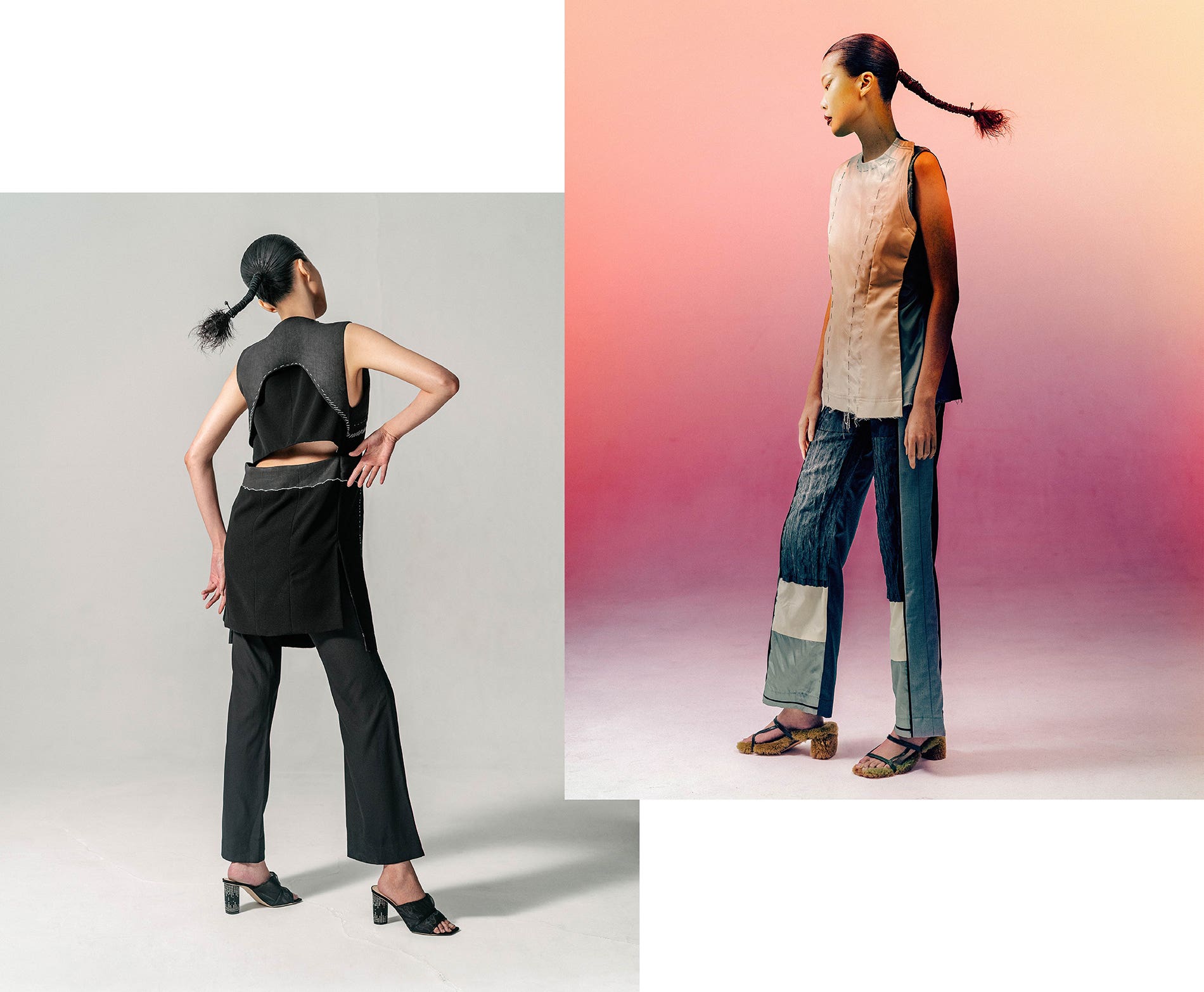 Back to the Essentials
Known for being a contrarian and never getting caught in the stereotype of perfection, in this Fall/Winter 2021 Exclusive Collection, TANGAN translates the essential vest with detailing inspired by the fundamentals of garment-making processes. Streaks of hand-stitching and yoke details catch the eye accompanied by an open-back design that adds a distinct upgrade to the classic vest. Fused with the idea of the deconstruction of the waistband, the classic black trousers are reformed with the signature silhouette of TANGAN's flare pants.
SHOP THE COLLECTION
| | |
| --- | --- |
| | |
| | |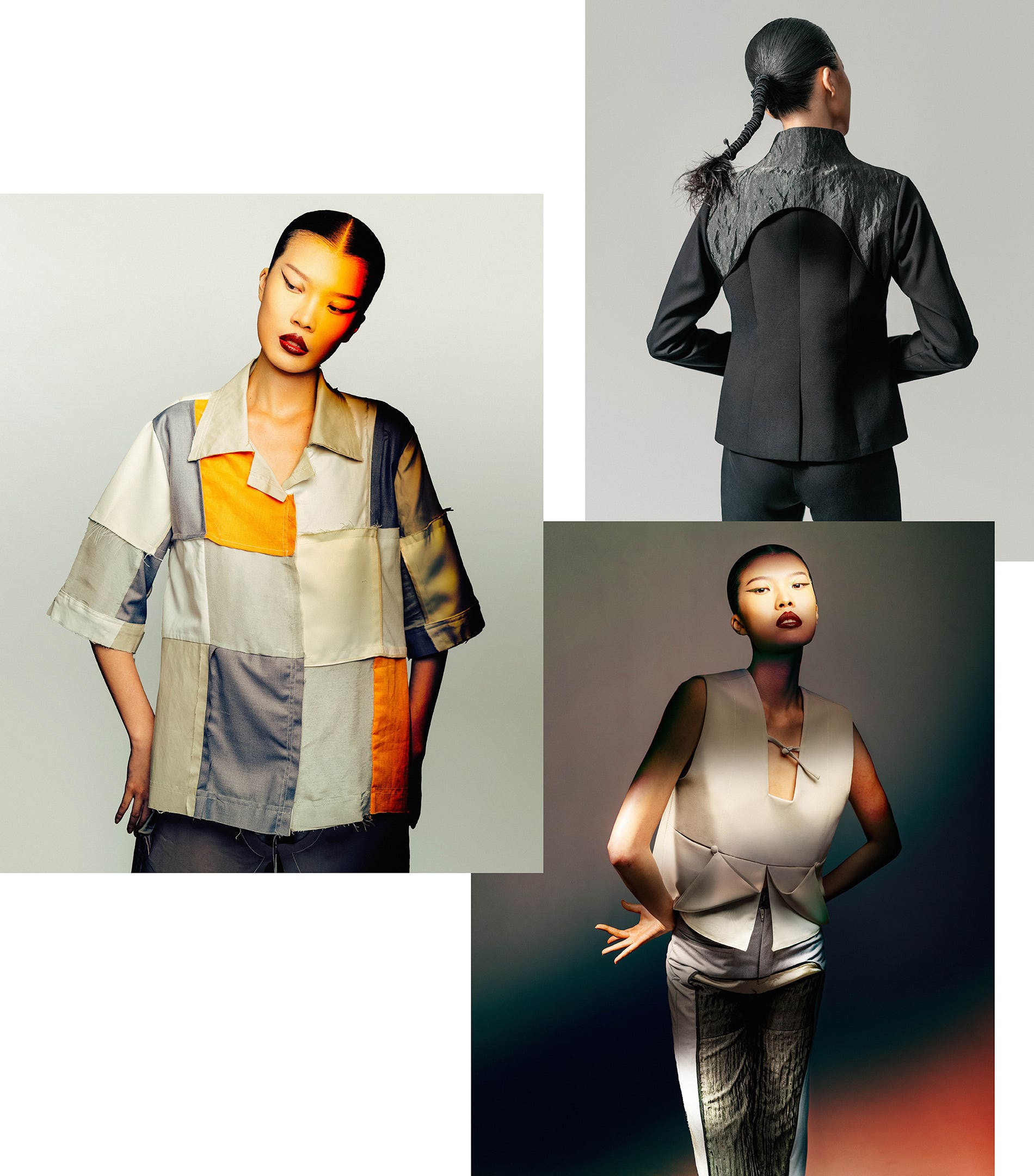 The Art of Composition
Signature pieces are explored with elements rooted in TANGAN DNA of distinct visual identity. The jacket is created by adopting asymmetry, contrast stitching, and raw hemlines with function and practicality in mind. Reticulated different fabrics can be seen in the classic oversized shirt and pants. The color palette is inspired by Dieter Ram's calculator; washes of orange, ecru, and grey universally complement each other.
SHOP THE COLLECTION
| | |
| --- | --- |
| | |
| | |