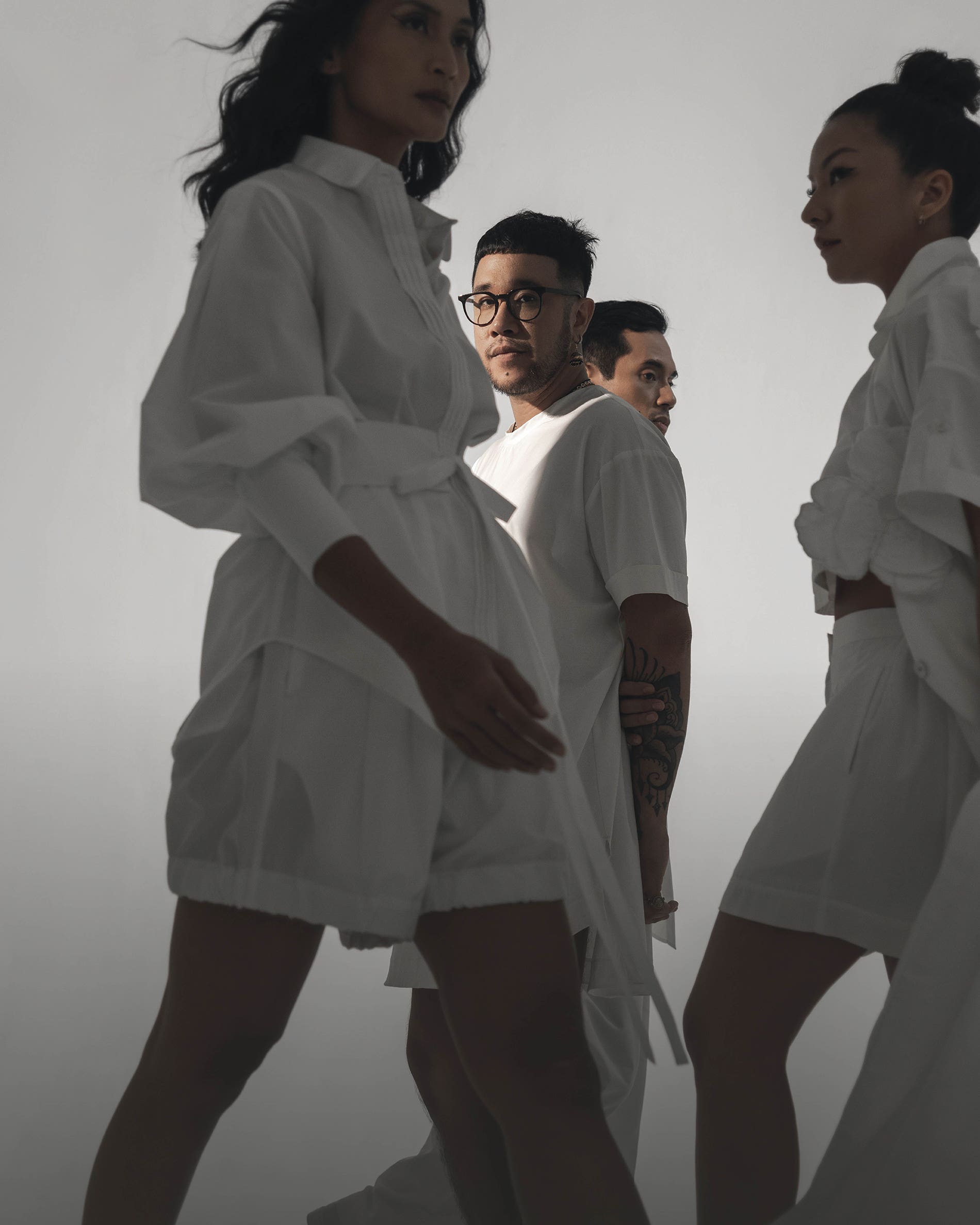 Photographs by Raja Siregar
Muses: Jessica Sutanto, Advina Ratnaningsih, and Rino Soedarjo

Calm, considered, and concise, the all-white wardrobe staples from MASSHIRO&Co. X Rama Dauhan are packed with quiet charm. Using MASSHIRO&Co.'s improved signature fabric, the collection highlighted single-color essentials that serve as a blank canvas to let the subtlest details pop. Exaggerated sleeves seem to stand taller, pleats feel more intimate, and tailoring adopts both classic and casual styles.