Chroma Infusion
Escape the ordinary and indulge in a sartorial adventure!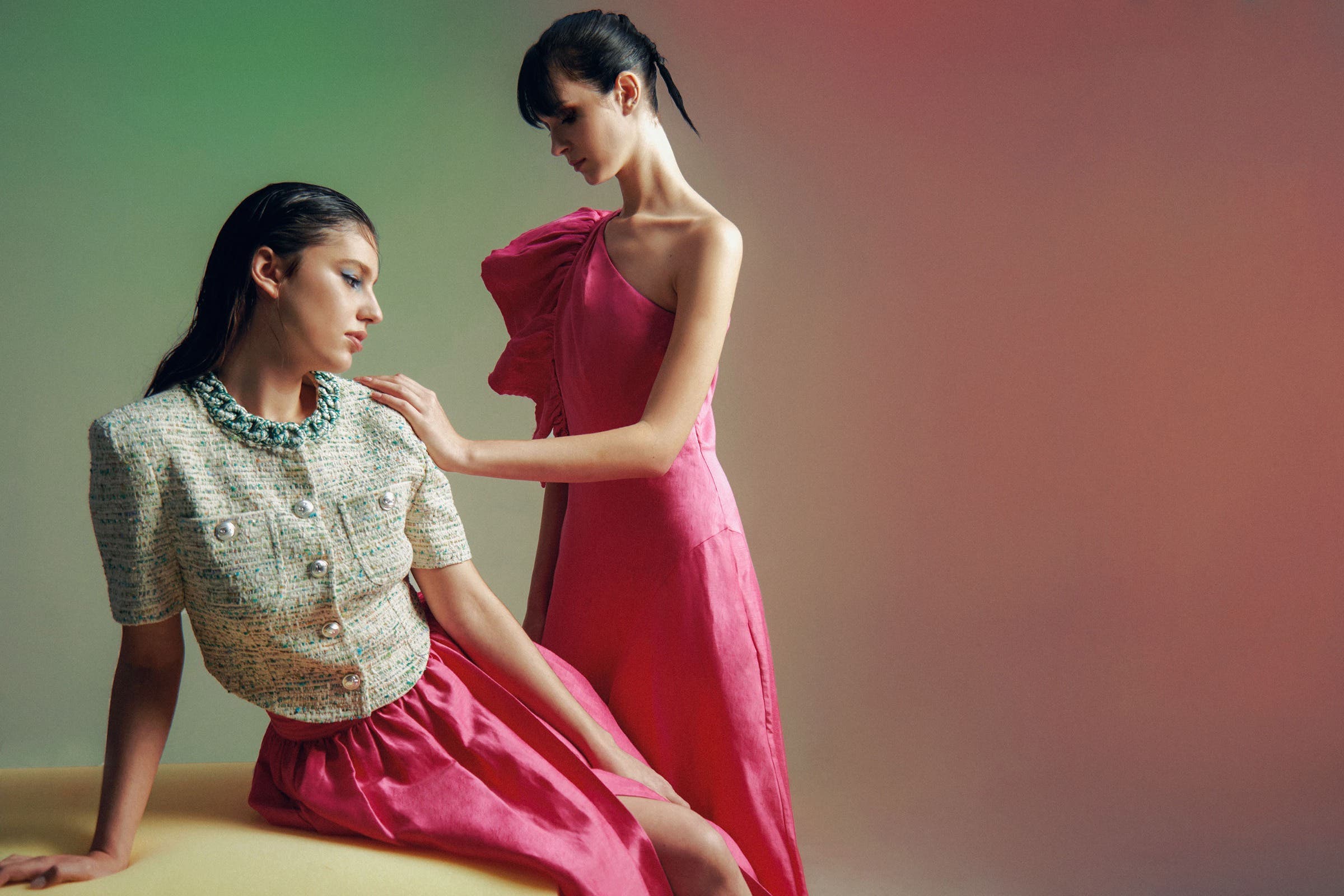 Photographer Thomas Sito
Videographer Welly Dosen
Stylist Try Sutrisno
Makeup Yosefina Yustiani
Hair Nathania Elora Mae

It's time to leave behind the clothes you feel constricted and uncomfortable in, and update your wardrobe with clothing that boosts your confidence. Step into a realm where colors come alive, infusing your wardrobe with a sense of joy, free spirit, and uninhibited self-expression. From MSGM's vibrant prints, JW Pei's mood-boosting accessories, to Proenza Schouler White Label's bold outerwear, embark on a sartorial voyage of vibrant escapism.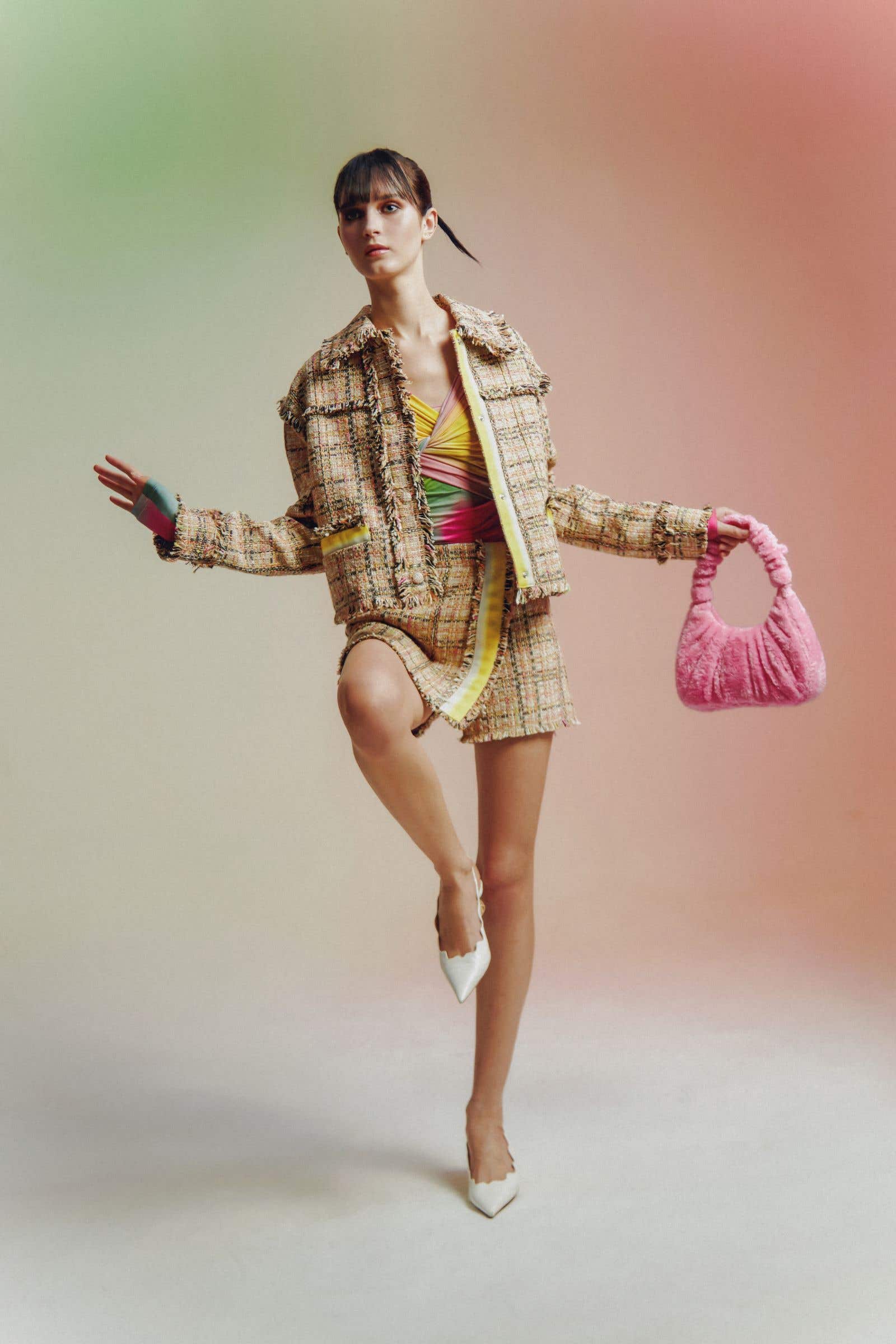 Prep with a Twist
Traditionally associated with clean lines and conservative palettes, the preppy aesthetic gets a refreshing update with a burst of exciting hues from MSGM. There are no rules, you're free to add a soft, fluffy, and undeniably chic accent to your look!
SHOP THE LOOK
| | |
| --- | --- |
| | |
| | |
Radiant Wrap
We all need striking coats and colorful jackets to spice up our day-to-day wardrobes. Wrap yourself in Proenza Schouler White Label's vibrant green coat that electrifies your presence —because there's no denying that bold outerwear is in the air!
SHOP THE LOOK
| | |
| --- | --- |
| | |
| | |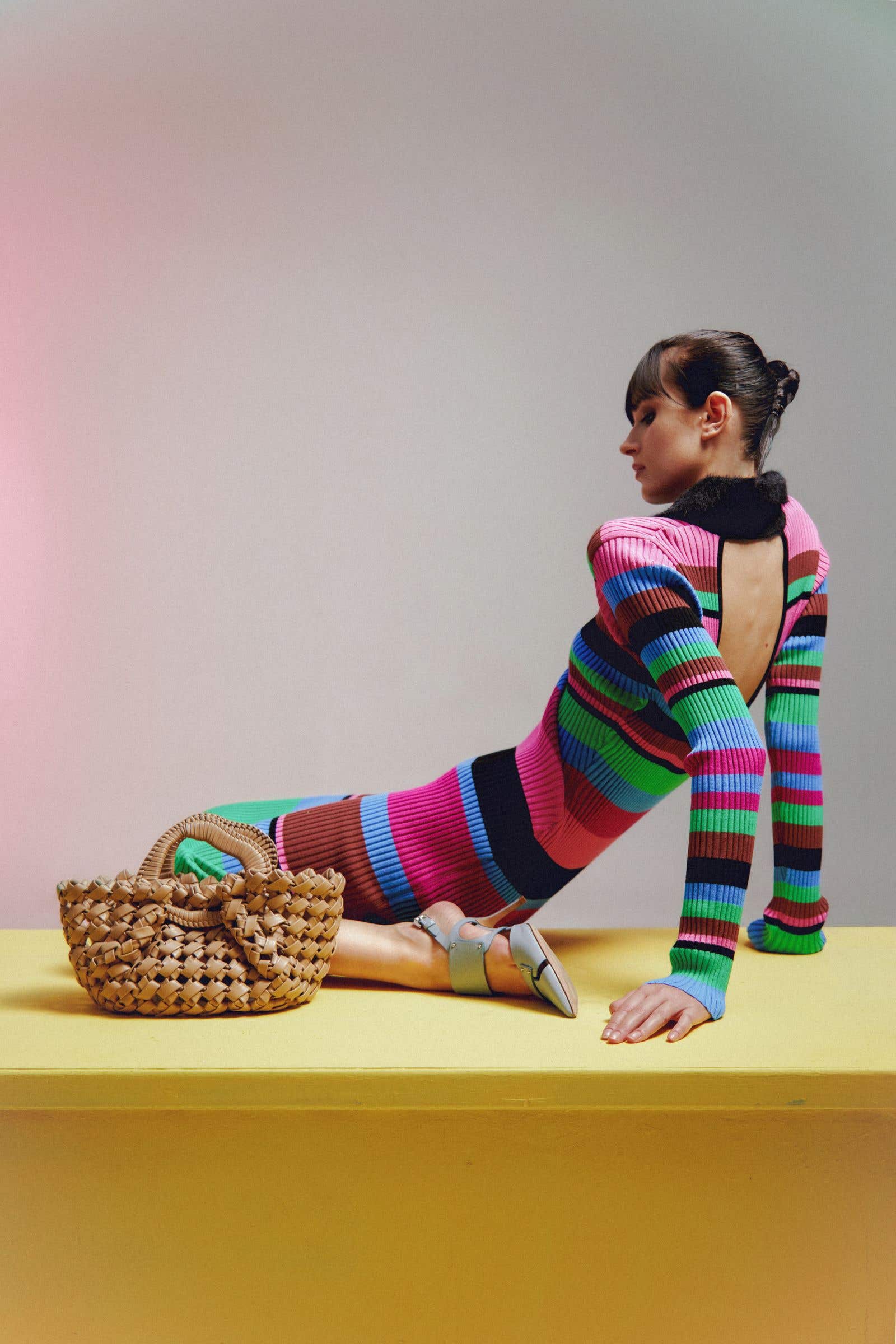 Bold Striped Stunner
Boasting a playful mix of hues, effortlessly blending to create an eye-catching display of color, this dynamic striped dress from Andersson Bell is bound to turn heads. Embrace the joy of bold prints and exude confidence as you showcase your unique and captivating style.
SHOP THE LOOK
| | |
| --- | --- |
| | |
| | |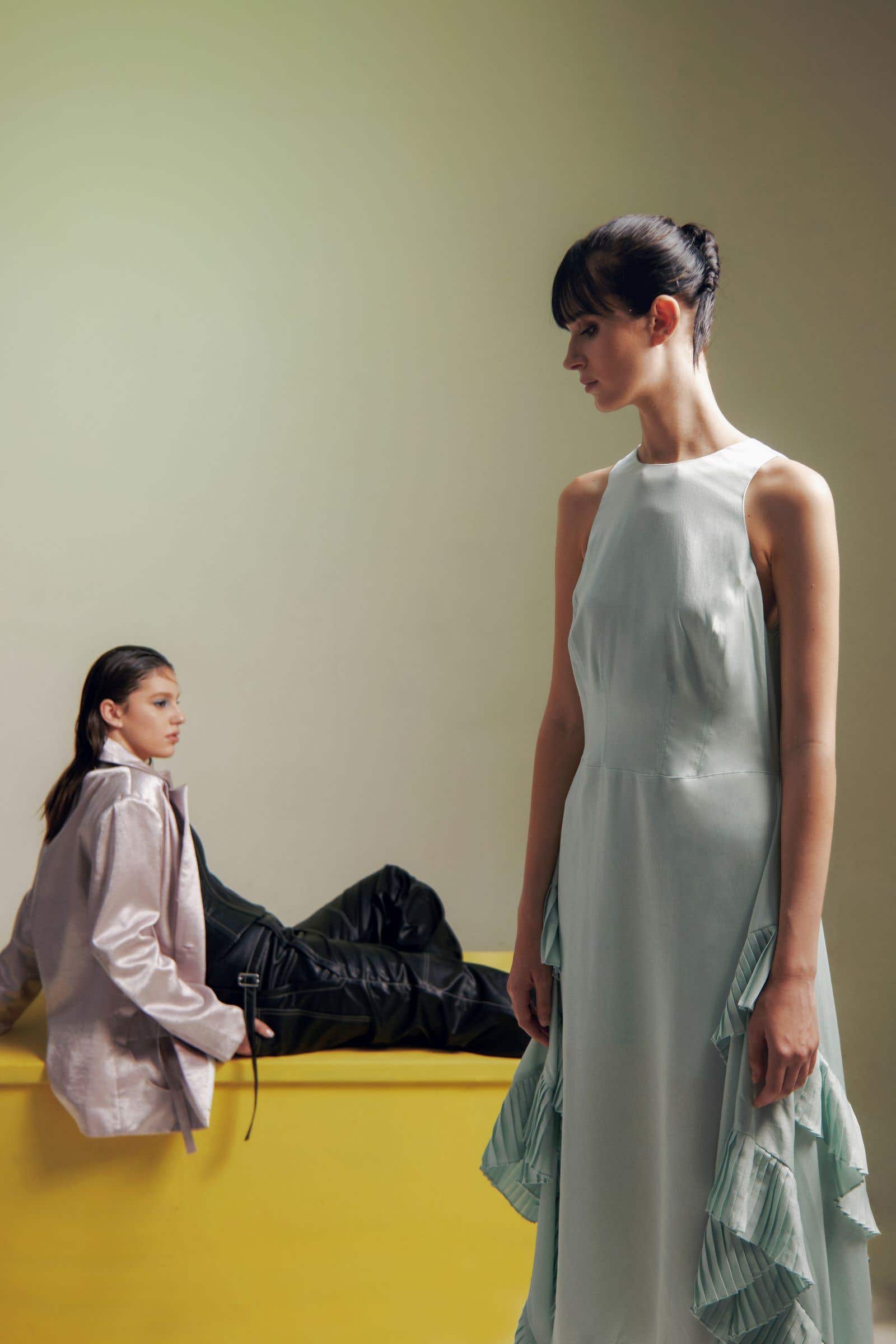 Slinky Pastels
A minimalist approach to wearing more color? Make it bright but not quite neon. You surely can't deny the allure of pale blue and lilac from Sean Sheila and YCH. Let these easy-on-the-eyes hues speak volumes with their understated yet irresistible charm.
SHOP THE LOOK
| | |
| --- | --- |
| | |
| | |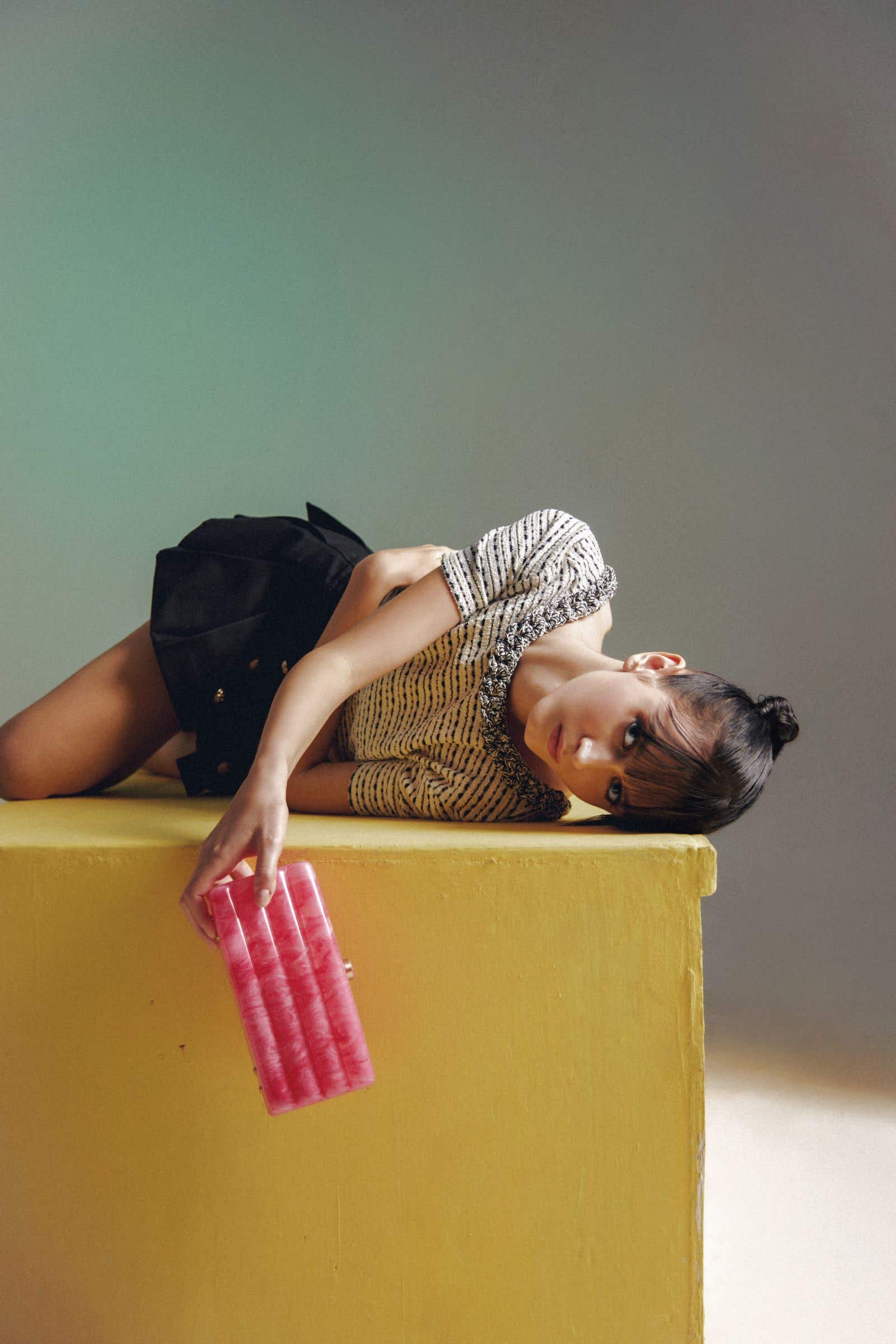 Touch of Blush
Dip your toe in with a selection of brightly-hued accessories to spice up any tonal look. Think pink! The neon pink Marbled clutch from Cult Gaia will effortlessly elevate your style, taking it on a more energetic journey.
SHOP THE LOOK
| | |
| --- | --- |
| | |
| | |