Bedding 101: 3 Tips on Buying the Right Bedding
Creating a comfortable place to unwind where you can sleep with ease is one of the solutions you can do to escape from the daily bustle after work. You can start with the right how-to of buying bedding. Begins with linen bed sheets that don't need to be ironed after washing, or percale bed sheets equipped with a beautifully embroidered blanket, all are up to your choice.

So what're you waiting for? If you're looking for cozy bedding that will make your sleeping experience feels more profound at night, here are the full guidelines on choosing the best bedding set for you.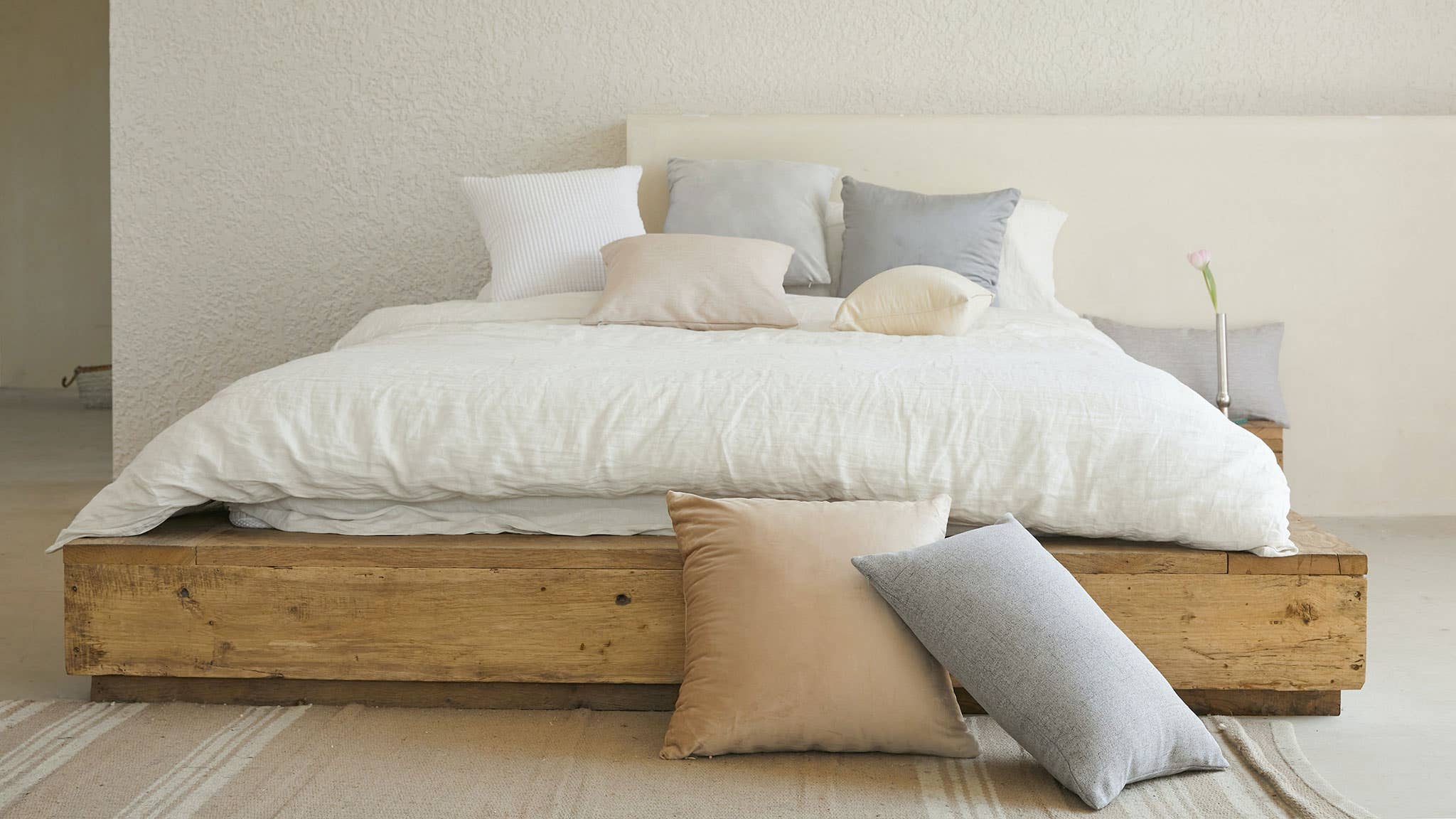 1. Bedsheets, pillowcase, and blanket
Bedsheets, pillowcases, and blankets are the most important beddings which will determine bed comfort. Always make sure that you find the right size to fit your bed and pillows. Furthermore, don't forget to choose the fabric material that is suited to your liking in advance before purchasing.
Material

Percale bed sheets have strong weaves which give a cool sensation on the skin. With a matte finish, this kind of fabric will feel so soft and light when used. While linen bedsheets can deprive humidity and ease your skin to breathe while sleeping at night, especially when in summer.

Blanket

You can use an additional blanket with light fabric to make sleeping more comfortable in cold weather. For making the bed more appealing, choose a blanket with elegant embroidered edges to uplift your mood.
2. Quilt, Duvet, and Coverlet
Whatever kind of blanket you choose, you can combine the colors to match the pillowcase. Try to make a more decorative appearance, in order to make your room not only pleasant to sleep in but also look tidy and easy to the eye.
Quilt

In Indonesia, quilts are known as bedcovers. This type of blanket is made from three layers of fabric consisting of the top layer, batting or dacron fillers, and the bottom layer. The quilt has dead stitching which usually comes in various colors and designs to look more interesting.

Duvet

Duvet has the same filler as quilt, but it can be omitted or attached to its cover. That is why the duvet consists of a duvet insert or blanket fillers with a plain exterior and duvet covers which usually have colors and decorative designs like bedsheets. Compared to the quilt, the maintenance of the duvet appears more simple. You only need to change the covers when the duvet cover starts to feel dirty without cleaning the duvet insert.

Coverlet

Dissimilar to quilt and duvet which are appropriate for cold weather, the coverlet is a blanket made from only one layer of fabric, lighter and pleasant for summer. But you also can use a coverlet as an additional layer in winter to make you warmer.
3. Pillow
Aside from fabric, the pillow is also one major component of bedding that will determine your sleeping comfort. There are two important points that you need to consider before purchasing pillows, that is fillers and pillow sizes.
Fillers

To achieve the soft luxe sensation, a pillow with duck or goose feathers can be your best pick. But if you are more into allergen-free alternatives with synthetic fillers, you can use pillows with silicon or microfiber fillers.

Sizes

Every pillow, in general, is differentiated by size. There is a wide range of pillows starting from the largest which is European, king, queen, standard, decorative, boudoir, to neckroll. Usually, bedrooms in hotels employ a pillow set over the mattress headboard by order from the very back which is three European size pillows, two king-size or three standards, and three or two decoratives at the front.
There is nothing more enjoyable than the pleasure of coming home and diving into the bed. Therefore, make your bedroom to be as comfiest as possible by investing in the perfect bedding set based on the guide above.