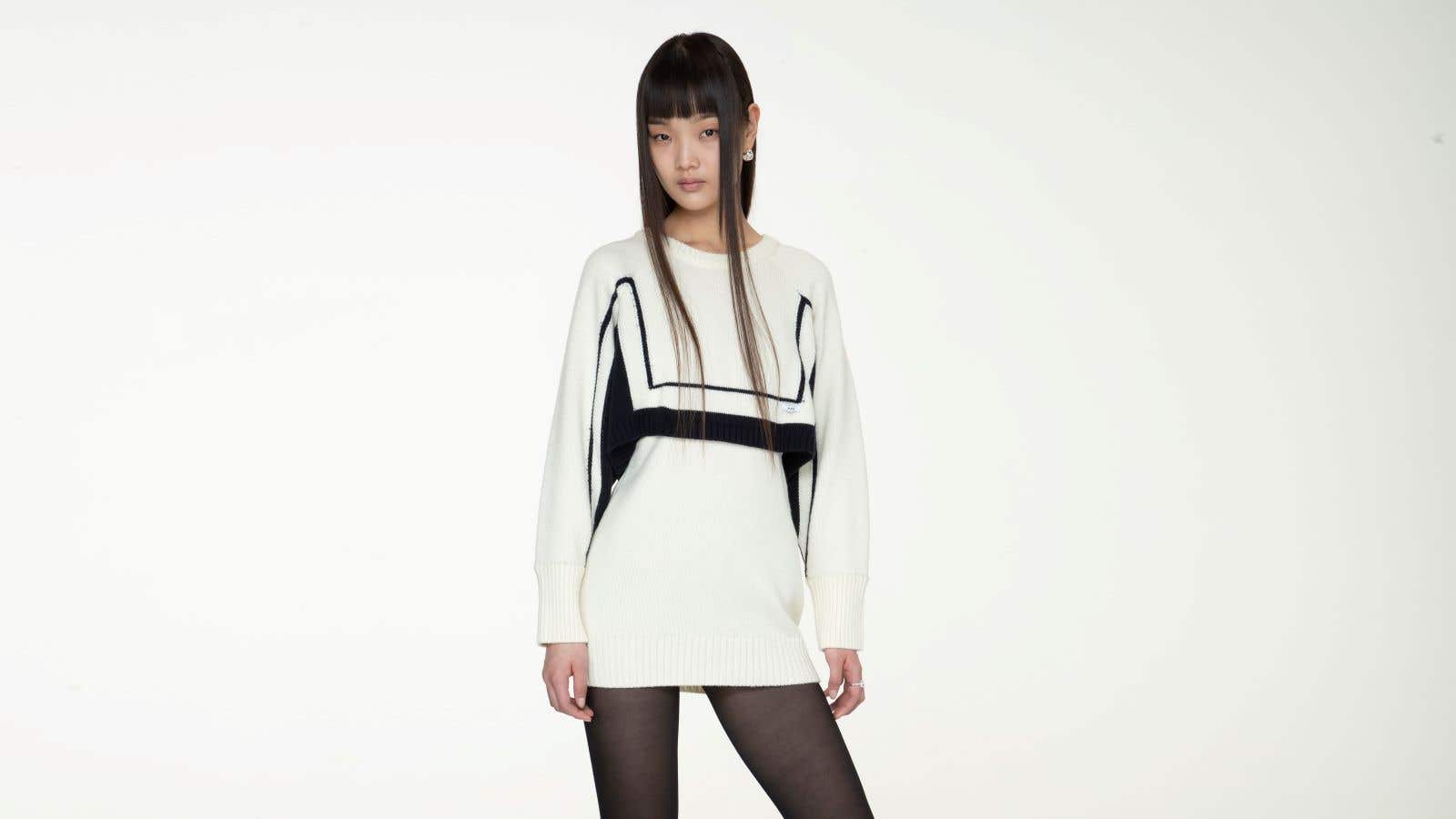 Jisoo's PFW Wardrobe: Redefining Korean Fashion on a Global Stage
By MASARISHOP.COM TEAM
October 16, 2023

Jisoo, a member of the popular K-pop girl group BLACKPINK, has been making waves in the fashion industry with her unique and stylish outfits. Her recent appearance at Paris Fashion Week, often called Jisoo Paris Fashion Week, has inspired many fashion enthusiasts worldwide.

Look no further than the trendsetting icon, Jisoo, who has been setting new fashion benchmarks with her appearances at prestigious events like Paris Fashion Week. Whether you're a fashion enthusiast, a trendsetter in your own right, or someone who enjoys experimenting with their wardrobe, Jisoo's fashion choices offer a wealth of inspiration.

Jisoo's eclectic fashion journey encompasses a broad spectrum of styles, from casual and comfortable to chic, elegant, and even uniquely modest. Her ability to seamlessly blend Korean fashion elements into her outfits adds an exciting twist to each ensemble.

By embracing Jisoo's fashion influence, you're staying at the forefront of the latest trends and celebrating the beauty of individuality and self-expression. With her guidance, you can curate looks that reflect your personality, mood, and occasion.

So, join us on this exciting journey into Jisoo's fashion world. Let her impeccable taste and creativity serve as a wellspring of inspiration as you redefine and elevate your style. It's time to dive into the world of Jisoo's fashion and discover how it can transform your everyday style into a statement that truly resonates with the essence of Masari fashion.
Jisoo's Casual Outfit Ideas
Jisoo's casual style epitomizes comfort and simplicity without compromising on style. Frequently seen sporting oversized shirts, denim jeans, and sneakers, she adds a distinct Korean flair with statement earrings or a trendy bucket hat.

If you want to emulate her casual chic, consider donning a loose-fitting shirt paired with high-waisted jeans and crisp white sneakers. Elevate your look with a pop of color in the form of a vibrant bucket hat or eye-catching statement earrings. Jisoo's casual style is effortlessly cool, perfect for everyday wear or laid-back outings.
Jisoo's Chic and Elegant Outfit Ideas
Regarding formal occasions, Jisoo's wardrobe takes a sophisticated turn. She frequently opts for tailored blazers, midi skirts, and high heels, accentuating her femininity with delicate ruffles and lace.

To embody her chic and elegant style, consider wearing a classic black blazer layered over a white lace top paired with a flattering midi skirt accentuating your silhouette.

Finish the look with high heels and a statement clutch to exude grace and confidence. Jisoo's chic and elegant outfits epitomize refined fashion, making them ideal for upscale events or stylish soirées.
Jisoo's Unique and Modest Outfit Ideas
In a fashion world often characterized by daring and skin-baring designs, Jisoo takes a refreshing approach with her unique and modest outfit choices. Her appearance at Paris Fashion Week showcased not only her fashion-forward mindset but also her ability to stand out while adhering to a more conservative style.

1. The Midi-Length Masterpiece
One of Jisoo's standout modest ensembles during PFW was a striking midi-length dress. This dress featured a timeless A-line silhouette with a high neckline. The standout feature of this outfit was the vibrant patterns and intricate embroidery, which added a touch of cultural richness to her look. The dress perfectly embodied the idea that modesty doesn't equate to dullness. Instead, it can be a canvas for creativity and self-expression.

2. Pairing with Ankle Boots
Jisoo's styling choices are not only about the clothing but also the accessories. To complete her unique modest look, she paired the midi dress with high-heels. This bold move demonstrated her ability to seamlessly blend different styles and aesthetics.

3. Subtle Accessories
While Jisoo's outfit choices are far from minimalistic, her choice of accessories always remains subtle and refined. In her modest outfit, she opted for a clutch with subtle detailing, ensuring that it complemented rather than overshadowed the dress. This attention to detail highlights her understanding of balance in fashion – how to make a statement without going overboard.

4. Fusing Tradition with Contemporary Fashion
What sets Jisoo apart in the realm of modest fashion is her ability to fuse tradition with contemporary aesthetics. Her choice of dresses often includes cultural prints and patterns that reflect her heritage while maintaining a modern edge. This blend of old and new makes her outfits not just fashionable but also culturally significant.

5. Inspiring Modesty in Fashion
Jisoo's modest fashion choices at Paris Fashion Week have not only turned heads but also inspired a new wave of modesty in the fashion industry. Her willingness to embrace conservative styles without sacrificing sophistication challenges the notion that fashion must always be daring and revealing. Jisoo proves that modesty can be empowering and chic.

Jisoo's presence at Paris Fashion Week has not only elevated her status as a global style icon but has also played a pivotal role in redefining Korean fashion on the world stage. Her ability to seamlessly switch between casual chic and elegant modesty has left an indelible mark on the fashion industry, inspiring countless individuals to experiment with their own styles.

As we continue to witness Jisoo's fashion evolution at PFW, it's evident that she is a force to be reckoned with in the world of high-end fashion. Her charisma, paired with her impeccable fashion sense, has solidified her as a muse for both established designers and emerging talents, pushing boundaries and setting trends with every appearance.

For those who wish to follow in Jisoo's fashion footsteps, look no further than MASARISHOP.COM. Explore a curated collection of clothing and accessories that align with Jisoo's signature style. Whether you're aiming for casual sophistication, chic elegance, or unique modesty, MASARISHOP.COM offers an array of options to help you achieve the Jisoo-inspired look that resonates with your personal style.