The Iconic She
Witness these five powerful and inspiring women set a very fashionable example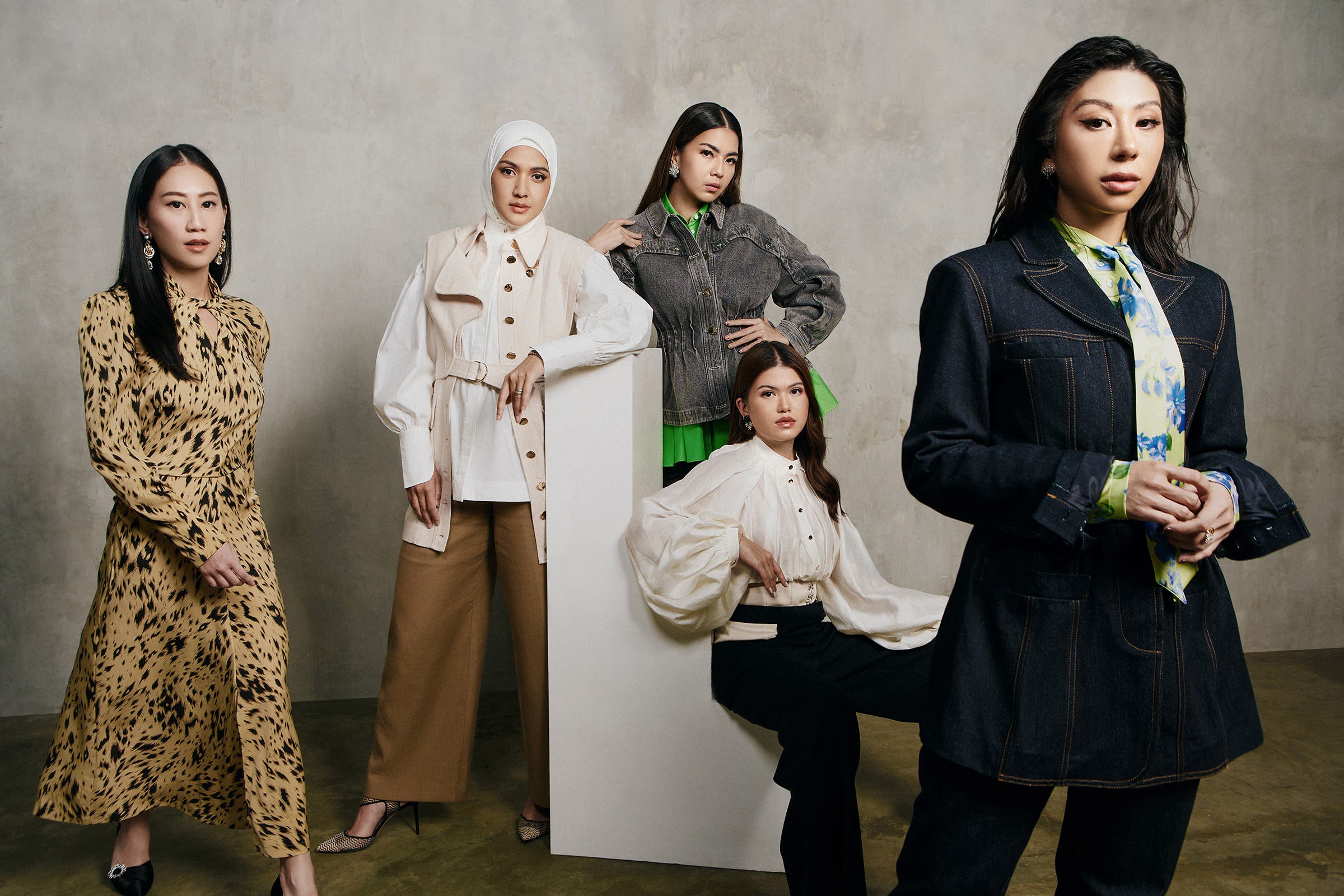 Photographs by Zaky Akbar
Video by Rieska
Styled by Rahajeng Puspitasari
Make-up by Yosefina Yustiani
Hair by Dita Wiradisastra

Celebrating the month of MASARISHOP.COM's 5th Anniversary, we've interviewed five stylish, accomplished women from all industries on their big career breaks along with some tips on style. Drawing from the worlds of fashion, entrepreneurship, to dentistry, get to know these incredible women in our exclusive interview.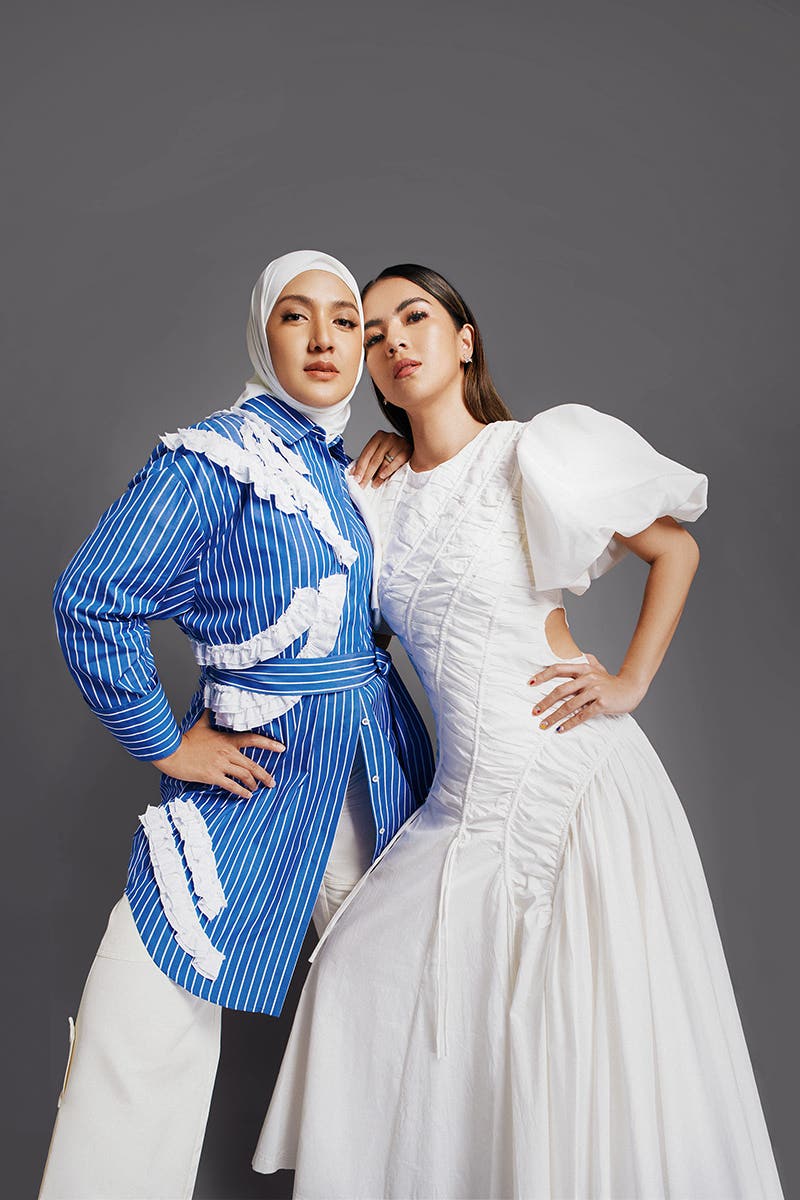 Ola Harika
Founder of LittleThoughts Planner
At 37 years old, Ola Harika—an entrepreneur, a wife, and a mother of two lovely girls—has been steadily growing her own party planner company. The passion-turned-business company is behind the most creative celebrations for some star-studded clientele, including Raisa and Nagita Slavina.
When you were 10 years old, what did you want to do with your life? Have you always had an affinity for creative things?
When I was ten years old, I frequently flipped through fashion publications and watched fashion television. I've always been passionate about making beautiful and artistic things.
What's the most valuable lesson you've learned?
The most valuable lesson I have learned in life was that we must push the boundaries of our knowledge and expertise. It is comparable to the statement in the remark that "Great achievements never originated from comfort zones." You won't make any progress if you decide to stay in your comfort zone.
Do you have a routine to get your creative juices flowing when you plan a party or event?
I enjoy using social media platforms like Instagram and Pinterest to find ideas. But the ultimate inspiration has always been my trip to visit unique places and areas in Indonesia, and also worldwide.
Atya Sardadi
Director of Marketing & Business Development of ArtKea
Director of Marketing & Business Development of ArtKea, Atya Sardadi is lauded for her commitment to revolutionizing Indonesia's fashion industry and aiming to change the mainstream narratives around modest fashion. Together with her family, she co-founded all the brands under their umbrella which include Lace by ArtKea, ArtKea Stripes, ArtKea Bloom, and ArtKea Colours.
How did you get your start in fashion and ArtKea?
I came on board in 2016 in the pursuit of continuing my mother's legacy, who founded ArtKea and has been running the company for nearly 30 years as the pioneer of a women's hair accessories brand in Indonesia. We started expanding the business by launching a ready-to-wear collection. The idea of Lace by ArtKea came out of our own frustration in finding bespoke dresses for special occasions that are of high quality yet reasonably priced. At the time when options were either designer's atelier or department store pieces, we simply tried to fill that void in the market. Now the house has grown with the addition of several brands (ArtKea Stripes, ArtKea Bloom, ArtKea Colours), each emphasizing its own unique brand DNA.
What's the biggest challenge that you have had to overcome?
Being within a family-run business with my mother as the queen of the house, our working dynamic is quite unique. In the beginning, communication was a big challenge in finding the middle ground between a well-experienced adult and a demanding millennial. But soon after we realized that our differences are actually our strengths, our mindset began to shift and things kind of took off from there. In 2020 my brother and both my sisters joined us and it became a turning point for our company to grow.
What does dressing modestly mean to you?
For me dressing modestly is the way I see the world, my world in particular. Instead of being a mere form of self-expression, it also reflects my values, my faith, and my identity, especially as a Muslim woman. I also believe that fashion is power. It has the ability to transform minds, people, and society at large. So I hope, through my choice of style in modest dressing, I can be an agent of change in my community here and around the world.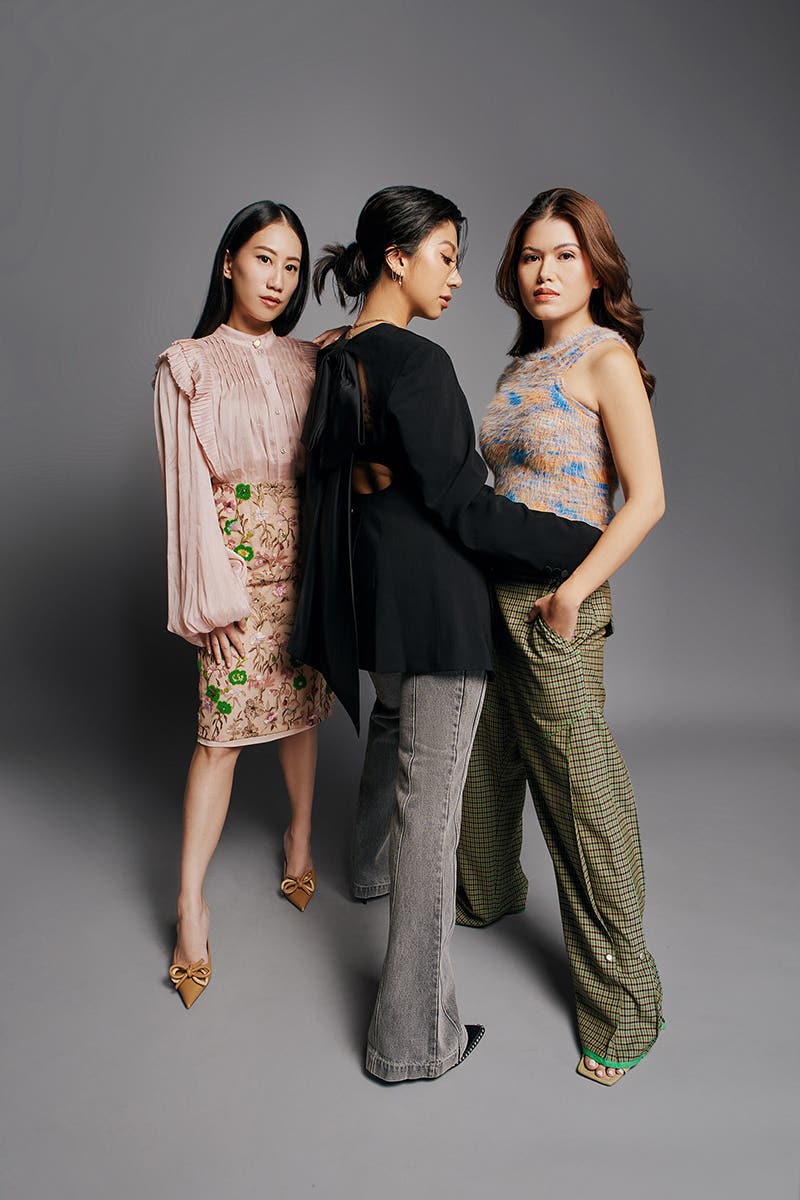 Samantha Wijaya
Co-founder Rosé All Day Cosmetics and CEO of Solusi Anak Milenial
Putting her creative mind and passion for beauty into Rosé All Day—a clean, cruelty-free, and Halal-certified local beauty brand that is redefining the market, Samantha Wijaya, the Creative Officer and Co-founder of Rosé All Day Cosmetics doesn't stop there. She's also the CEO of Solusi Anak Milenial, a startup IT Company—offering private and secure digital solutions.
What did you have in mind when you started Rosé All Day? Was there a gap you wanted to fill?
With our consumers in mind, we wanted to create an international-level, high-quality beauty brand that delivers everyday essentials at affordable prices.
Where does your motivation come to do what you do?
For Rosé it has been my deep passion for makeup and design. As for S.A.M - it's the drive to solve challenges and create great digital products that are designed for an outcome, built with mindfulness, and growing with a purpose.
What's your mission right now?
My mission right now is to achieve work milestones so that I am able to spend more time with my loved ones, especially my children. Perhaps then I get to work remotely for a year from our home in Newport whilst my children go to school there. Haha, we'll see, life is full of surprises!
Melle Micheline
Content Creator
Since then, Micheline Rusli, a Content Creator, has seen it all and experienced the fashion industry firsthand. Her Instagram followers know her as @mellexmicheline where she shares everything from her aesthetically pleasing everyday routine and her outfit of the day to her beauty picks that have been accustomed in beautifully styled photographs and videos.
What was your first job experience? What was it like?
I worked as an intern for a bohemian brand in Los Angeles. I worked closely with the production team so I get to see the whole process from design to choosing the right fabrics for sampling. I thought it was so cool to be able to experience the fashion industry firsthand as 18 years old.
What's the best career advice you've ever received?
If we do our best with the opportunities given to us, more opportunities will come our way.
Do you believe in dressing for success? What are your tips to look the part?
I saw an article on Forbes it says:
"Studies have long demonstrated that people make a judgment based on their first impression of you within the first seven seconds of interaction. This means that whether you're on a job interview, at a business meeting, or attending a networking event, you have just a few seconds to make a good first impression." I believe dressing for success is one of the ways to make a good first impression.
Tips for dressing for success:
1. Invest in a good quality capsule/basic wardrobe
2. Good hygiene!!!
3. Keep it clean and not too tight
Deviana Maria
Founder of Rata.id
Dentist, entrepreneur, and mom—Deviana Maria, Founder of Rata.id, has continuously helped her clients to achieve the Instagram-perfect smile since 2015. Between tight deadlines and play dates, Deviana's killing it in the mompreneur department teamed up with her husband.
What's your definition of success?
I define my success as I manage to help solve a problem in our society. Creating an impact and bringing something valuable to the table that helps society are my success metrics. Being successful itself is a never-ending journey, and in each small success, I believe we have to appreciate it so we will be content and grateful.
What's the proudest moment of your career?
It's hard to say because I'm a bit hard on myself haha. I'm actually trying to celebrate each small milestone in my life so that I feel content with what I achieved so far. But I think my proudest moment is when my son actually understands what I do for work, and he feels proud to say that his mother is a dentist that helps a lot of people.
How do you balance being a mother, an influencer, and a dentist-preneur?
I would say staying active and sleeping well is the key ahahaha. I manage my time accordingly, I see that having time for myself is mandatory, if you lose yourself in the midst of all the busy things happening in your life, you cant focus and manage your time. The key to balancing those roles is to be present, if I'm a mom for the weekend, I'll be focusing on the role (meaning no work) and vice versa when I'm working, or even staying active as an influencer, I do believe that as an influencer, I want to share all the positivity I can give.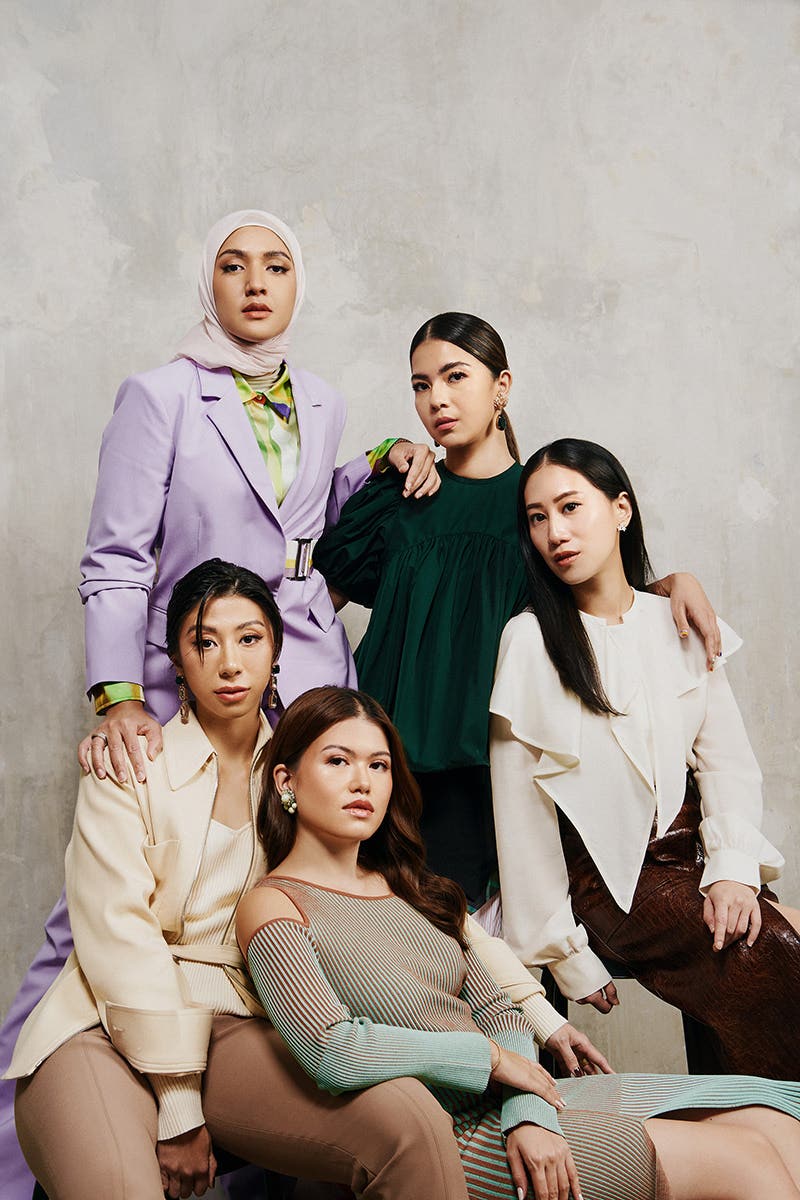 #THEICONICSHE #MASARISHOP5TH