5 Dreamy Hotels For Your Vacation Inspiration
This pandemic shouldn't be a barrier to dreaming of a vacation outside the country. Even though it can't be happening right now, it can't hurt if you make a country wishlist you'd like to visit. It isn't impossible if the world has become covid-free and fully recovered, you may realize all of your vacation plans that you'd be making now.

For reference, here are some new hotels with captivating designs that could be your future vacation destination.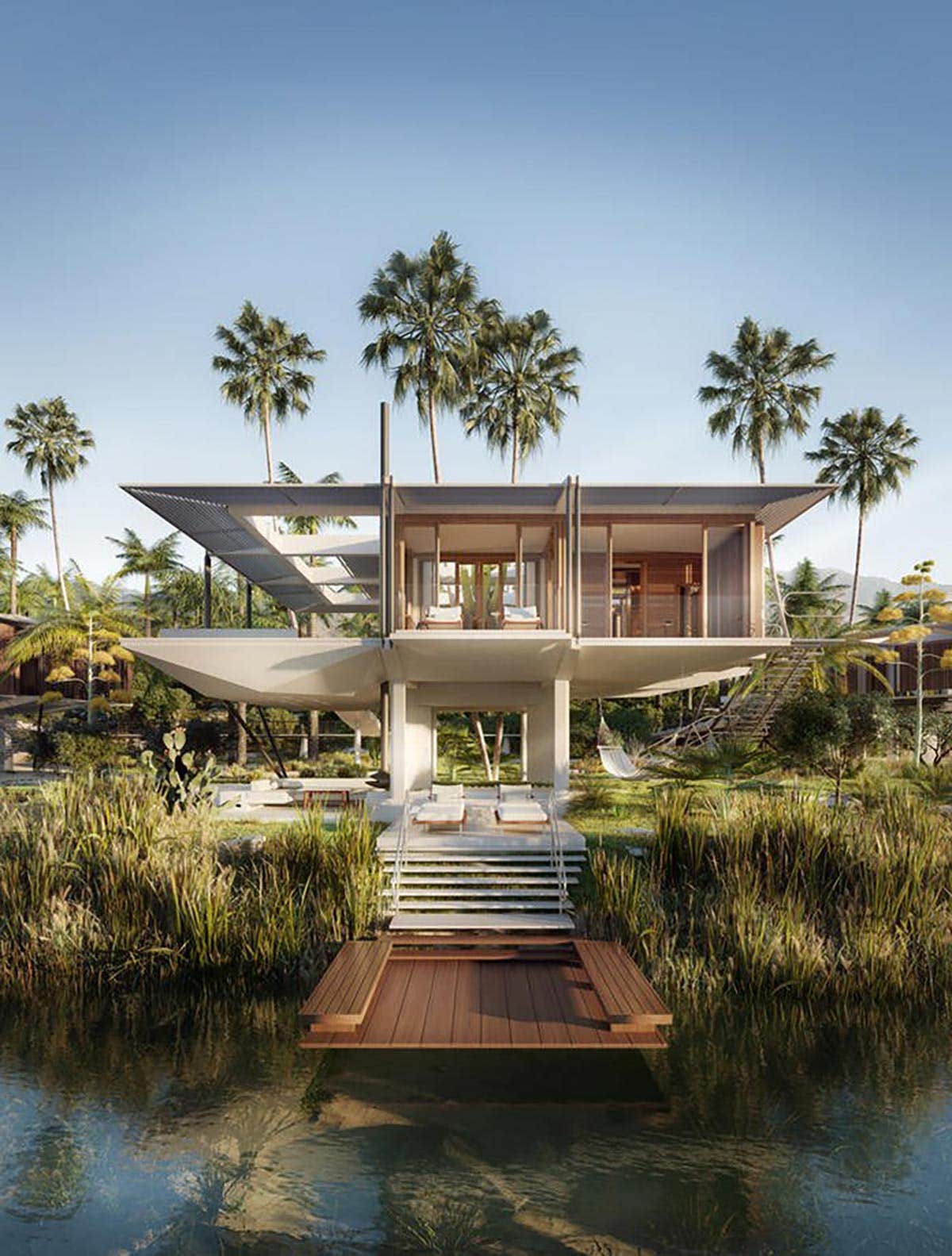 1. Kalesma, Mykonos, Greece
Kalesma is the embodiment of Greece's warm authenticity. This five stars hotel that will be opened this mid-April is located on a hill facing Ornos bay on its northwest and surrounded by 12 hectares of olive trees, making the hotel's view looks like heaven, tranquil and soothing. Having the name Kalesma which means 'invitation' in Greek, is very fitting with the hotel philosophy that invites newcomers to have a vacation at their place.
2. Amanvari, East Cape Baja, Mexico
Composed of a hotel and a private residence, Amanvari's name is derived from Sanskrit, which means 'peace' and 'water'. Framed by the majestic Sierra de la Laguna mountains and surrounded by a beautiful sea with golden sand, Amanvari can be your holiday destination who seeks tranquility while enjoying the peaceful Cortes sea.
3. The Aurum, New York, America
Located in the forest stretching 131 hectares under Tremper's foot, Catskill mountains, The Aurum is a hotel inspired by the contemporary Ancient Rome civilization. The guest who came will experience taken back thousands of years ago, the golden era of the past historian philosopher where they still live and reign triumphantly.
4. Xigera Safari Lodge, Okavango Delta, Bostwana
Located at the heart of Okavango Delta, on an island named Paradise Island, Xigera Safari Lodge offers an outstanding vacation experience. The beautiful lodge in a secluded area that is surrounded by forest and palm trees will make you feel closer to nature and amazing wildlife.
5. The Woodward, Jenewa, Swiss
The mansion that has stood since 1901 in the post-Haussmann style had been renovated by a reputable architect from Paris, Pierre-Yves Rochon, and will be opened in the upcoming spring with an even more elegant and grand transformation. Located at the edge of Jenewa Lake, it will offer you a captivating Mont Blanc view. At The Woodward, you also can have a remarkable culinary experience, which is directly served by L'Atelier de Joel Robuchon, a restaurant that has been granted five stars by Michelin.
Those are some of the dreamy hotels with elegant designs that can be your reference for the upcoming holiday bucket list. Who knows, when the pandemic is over, you have your chance to visit those places.